Greetings,
If you are like me you probably have some kind of electronic gear or appliance or barbecue lying around the house that needs to be discarded. Instead of taking it to the dump and feeling guilty about filling up a landfill here is a win-win environmentally-friendly solution.
On Saturday, July 13th, as a community service, my Windermere Office and I, in conjunction with the non-profit organization 1 Green Planet, will have a truck in my office parking lot for you or your friends or neighbors to discard nuisance items for free. Everything from computers, to modems, to appliances, to batteries to barbecues and propane tanks can be brought in. Tell your friends and neighbors and relatives, all are welcome to use this service.
What: Free Electronics Recycling Event
When: Saturday, July 13th, 10:00AM-2:00PM
Where: Windermere/Yarrow Bay at 3933 Lake Washington Blvd NE, Kirkland, WA 98033
I've enclosed a flyer for your information. Contact me at 206-484-1406 if you have any questions. We look forward to seeing you this Saturday.
Click Here for Recycle Flyer – July 13th
Cheers,
S a r a h M c G r a t h
Windermere Real Estate/East, Inc. – Yarrow Bay
3933 Lake Washington Blvd NE, Suite 100
Kirkland, Wa 98033
Direct: 206-484-1406
Office: 425-822-5100
Fax: 425-827-3400
"Real estate cannot be lost or stolen, nor can it be carried away. Purchased with common sense, paid for in full, and managed with reasonable care, it is about the safest investment in the world." ~Roosevelt
Posted on July 10, 2013 at 2:33 pm
Sarah McGrath
Posted in
Uncategorized
I don't completely agree with this list produced by the Seattle Times. Some of the design trends they have mentioned are spot on. I have seen a lot of various countertops that are not granite….tthey are right, his seems to be on the out. Hardwoods are definitely becoming more and more sought after in all rooms except for the family room and bedrooms. It is just easier to clean and preserve the beauty of hardwoods. Carpet is easily stained or soiled by animals, kids, daily living.
Kitchen is ALWAYS number 1. I have to be careful, however, when I say that because I have walked into a house that just completed a 50k kitchen remodel and it's hideous- my clients think the kitchen needs to be gutted. So, updating your kitchen for yourself, incorporating very personal choices should be done for you to enjoy. If you're going to update your kitchen to gain a value to putting it on the market to sell, don't waste your money and hire a designer, or get some professional opinions from a realtor on what you're doing.
What else should you put money into? The master bathroom is 2nd on my list. The mortgage "payer" wants a nice bathroom. When walking through a dated home my clients are almost always calculating the kitchen remodel and the master bath remodel. The rest of the house can be tolerable over time, but those two rooms are more of an urgent matter.
3rd is the yard, or walk ability to a nice park. We live in Washington….it rains….a lot! When it's nice and sunny, or slightly bearable to enjoy the outdoors my clients want a space they can enjoy.
New year brings new design trends for the home | Design Decor | The Seattle Times 1/18/13 1:48 PM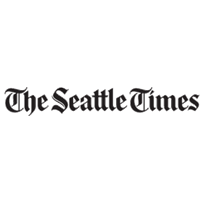 Winner of Nine Pulitzer Prizes
Design & Décor
Originally published Friday, January 4, 2013 at 8:00 PM
New year brings new design trends for the home
Simplicity, green are in.
As 2013 begins, let's look forward, not back. Instead of reviewing what was popular last year, let's look ahead and see what's predicted to be hot.
We all have a specific style we prefer — some like traditional, some like contemporary, some like country and others like eclectic. That said, let's see what the average homeowner likes best.
The countdown:
10. Kitchen: Clean and simple leads the pack, and that means contemporary style. Perhaps the preference indicates a need for a less-fussy life in the kitchen.
9. Countertop: Quartz composite is the top choice, and yes, it is replacing the great granite top. Quartz composite seems to be the best, no-maintenance finish.
8. Hardwood floors: This one has been coming for a while now, moving up as the floor of choice. There is a richness and beauty to a good hardwood floor that is timeless.
7. Glass backsplash: Not the same old, same old mosaic tile, but instead a glass and stone tile mosaic. The interest in this combination makes sense since it gives visual interest as well as texture. A back-painted solid glass backsplash also fits this theme, particularly in contemporary kitchens.
6. Simplicity for the sink: The double sink is out. The deep single sink is in.
5. Kitchen color: Deep gray, as in charcoal, is in. It is taking the place of — or at least competing
with — stainless steel.
4. Stone finish: Calacatta marble is the choice, and it's one that works in both contemporary and traditional settings. It is especially popular in the bathroom.
3. Texture and sparkle: Accents of gold and/or silver with glossy glass tiles and nickel fixtures burst forth this year.
2. Multigenerational living and living longer on your own: Easy-to-work-in kitchens and safer baths are becoming very popular and are the cutting edge of this trend.
1. Healthy home: Green is in. Homes that are free of toxins and are more energy-efficient have been growing more and more popular, and have become the No. 1 priority for this year.
http://seattletimes.com/html/designdecor/2020044944_hreinteriortrendsxml.html Page 1 of 1
Posted on January 18, 2013 at 2:18 pm
Sarah McGrath
Posted in
Uncategorized
Happy New Year! It's a little delayed….I know, but life happens (and so does real estate, planned much like life—-not) and as much as I SO wanted to start blogging on the 1st, 2nd, 3rd…..and so on I just haven't had a chance to sit down, or check my mail for that matter! This is good news in the real estate business. It means the market is active.
I just went through my mail and found something blog worthy, and what a gift to blog about this.

Over the holiday I received one of the greatest testimonials. I love receiving feedback on my business. Most of my clients are friends, or come from referrals of past clients and friends. So providing some kind of insight to my professional abilities to new clients can be difficult in an "invisible" business. I say "invisible" business because it's like I'm selling something invisible (my services, ability, strength, etc.). You can't touch it, take it for a test drive, try it on, take it home see how it looks in your own mirror. When a client chooses to work with me its 100% based on a recommendation from a friend, reading my reviews on my website or other search engine like zillow, and a coffee date/meet and greet. A home buyer has 1000's of agents to pick from, and the average person knows 10 realtors. The competition is tough.
So, long story long, I received this testimonial and I couldn't be any happier with the result of my clients experience.
Here's the survey…in full.
1. How satisfied were you with the service that you received from your Windermere broker? »Completely satisfied
2. Would you use your broker again?»Yes
3. Would you refer your broker to a friend or family member? »Yes
4. How would you describe the service you received from your broker?»Excellent, unsurpassed.
5. Did your broker do anything to exceed your expectations? Please explain: »Almost everything Sarah did for me was beyond my expectations. I honestly felt as though she was purchasing a home for herself every step of the way. She was completely on top of every step that needed to occur in order for me to purchase my home. From dealing with the lenders / escrow / HOA / Inspection. Absolute full service. There isn't a better broker out there.
6. Is there anything your broker or Windermere could have done better to serve you? Please explain »As you can tell, I am more than satisfied. Sarah has a friend and client in me and I will champion her services to others whenever I can.
7. How did you find your real estate broker? »Recommended by a family/friend/neighbor/coworker, etc.
8. If you were the buyer in this transaction, how did you find the property that you purchased? »Through my real estate broker
9. May your broker use your responses in their future marketing materials? »Yes
When I walk a buyer through the finding and buying process I talk out loud every thought I have (maybe too much), as if I were buying the home for myslef. I'm a picky person with high expectations and I think this serves my clients well when buying. His comments told me I accomplished exactly what I set out to do. He felt like it was my own purchase. That's awesome. I couldn't ask for anything more.
It's going to be a great year!
Posted on January 5, 2013 at 3:07 pm
Sarah McGrath
Posted in
Uncategorized